Last time,
Everyone grew up. There was an heir poll. Alexander and Mia tied, so I'm double heiring. Elena and her boyfriend will also come back. They all went off to college.
Warnings: TOO MANY CHILDREN OMG, double heiring, demon children, swearing,
NAKEDNESS, NSFW
(mostly in the very first pic)
After moving to college, Elena and Hemat get right down to business.
Here's a nice view of the layout of the second floor.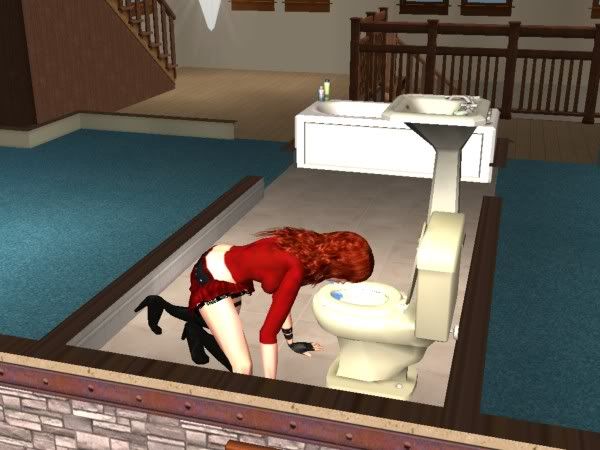 And…dammit. I knew you'd be the one who got pregnant before you were married.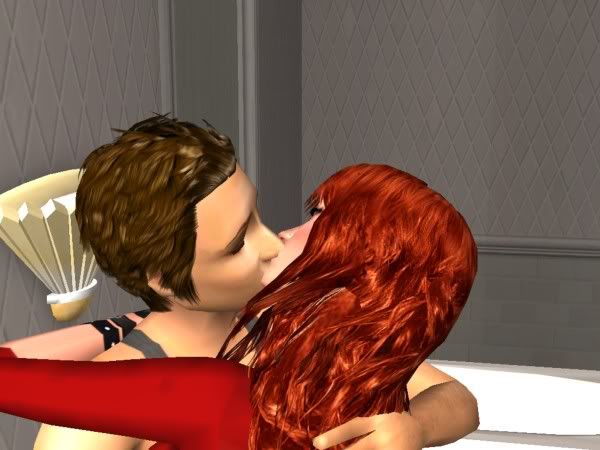 But they love each other, so it's okay.
Living room of the dorm/house. My decorating skills are to the max.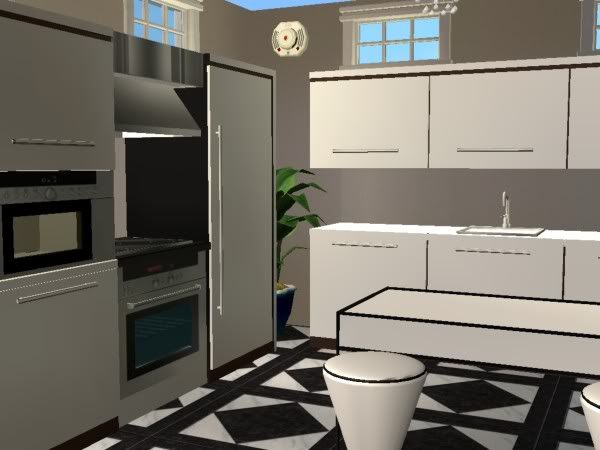 The kitchen.
Xavier's bedroom.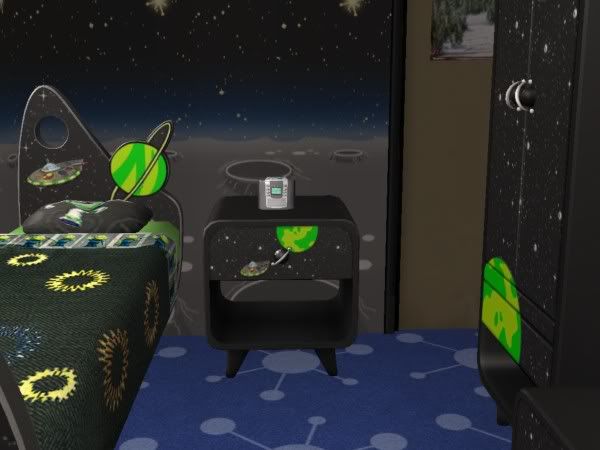 Ryo's bedroom.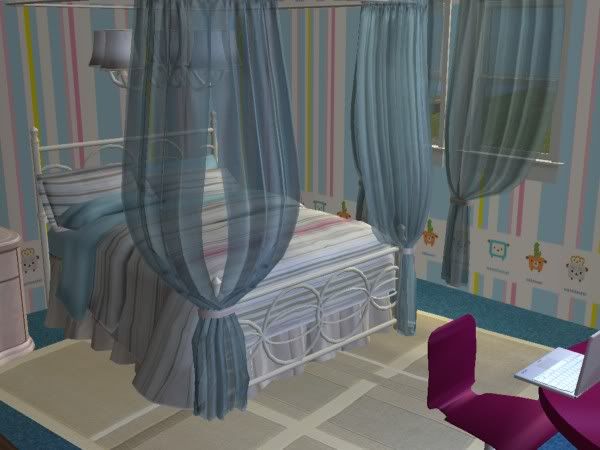 Mia's bedroom.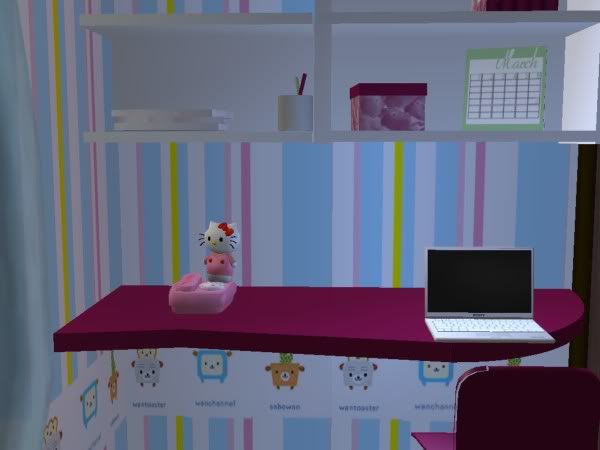 Mia's desk. (<3)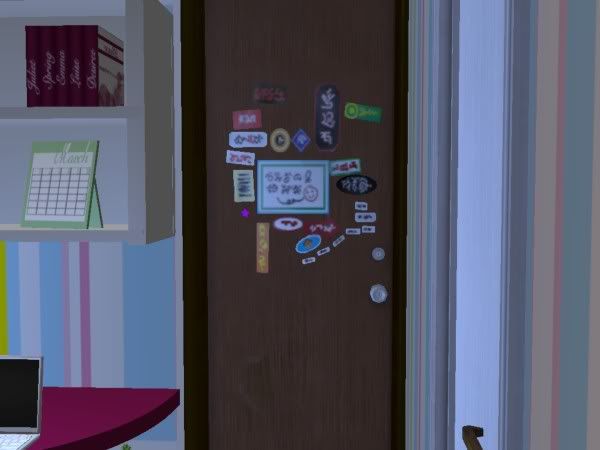 EVEN THE DOOR IS JAPANESE (that's actually supposed to be simlish...but come on.)
Alexander's desk.
Alexander's room. Apparently he's a sports fan? Whut?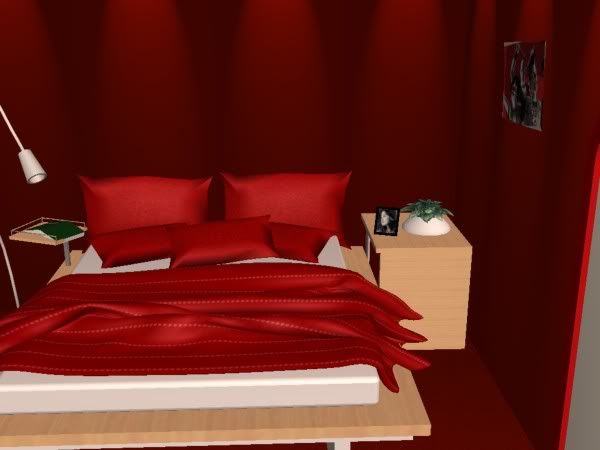 Elena and Hemat's bed.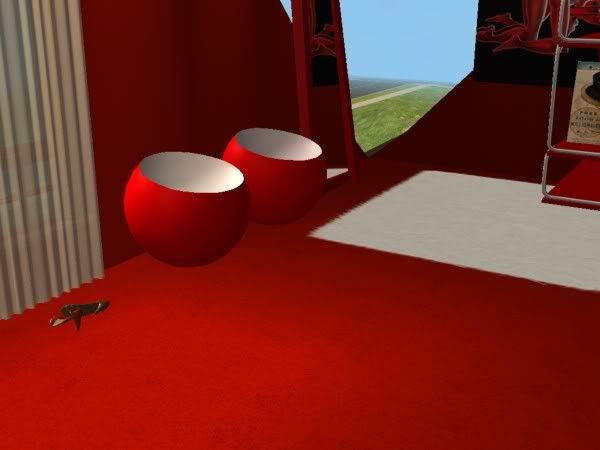 Elena and Hemat's room.
Like totally rock out dude.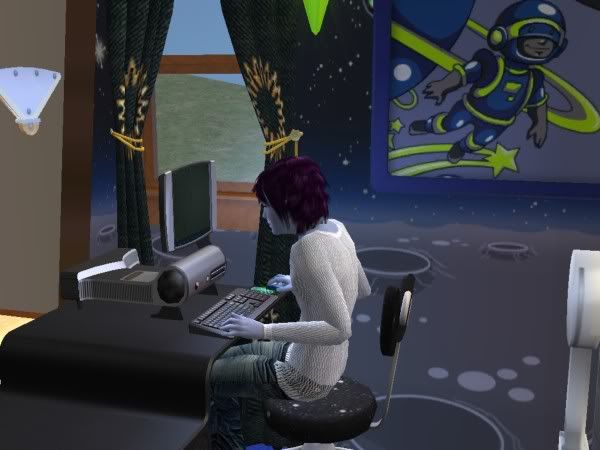 Ryo:
Dammit, livejournal is down again?!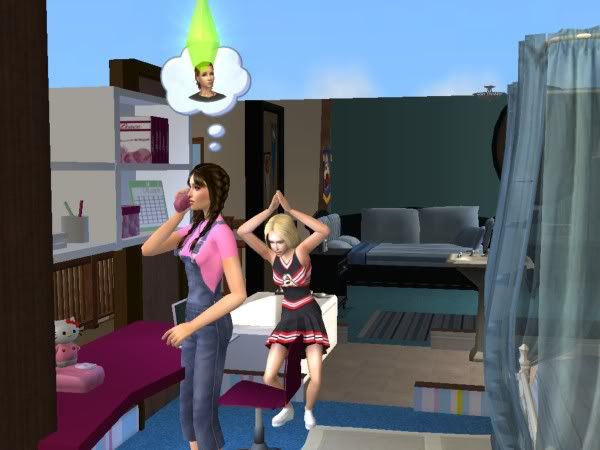 Cheerleader chick comes in while Mia is calling her Dad. (What else do you do when livejournal is down?)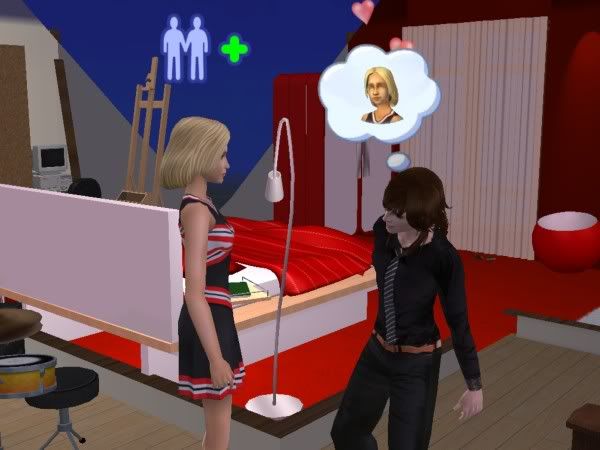 What is this?! Alexander thinks she's the best thing since sliced bread.
Cheerleader chick agrees with this sentiment!
Elena:
BITCH, I WILL CUT YOU.
O__O Protective Big Sister is Protective.
Mia:
WTF do I do with this thing?!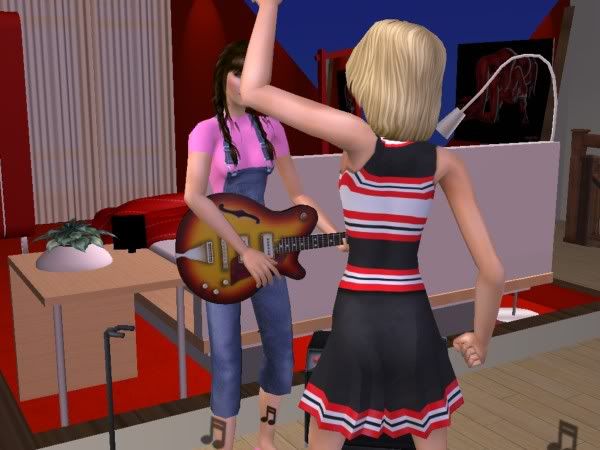 Cheerleader:
Go go loser!
Mia:
Oh shut up.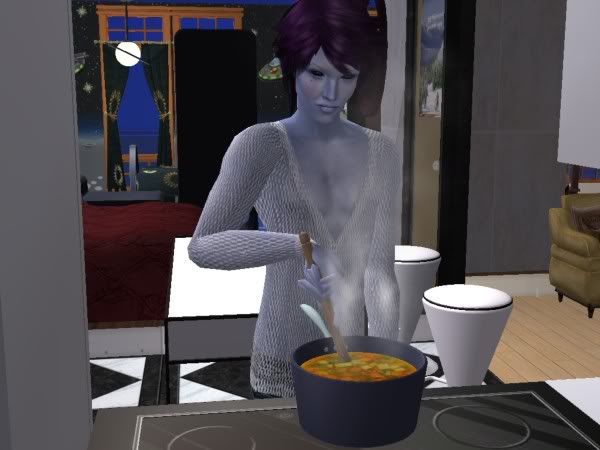 Ryo is the house cook!
And Alexander is…germ obsessed? What? My dear, you are one strange boy.
Apparently Mia is the type that likes to bury herself under her blankets.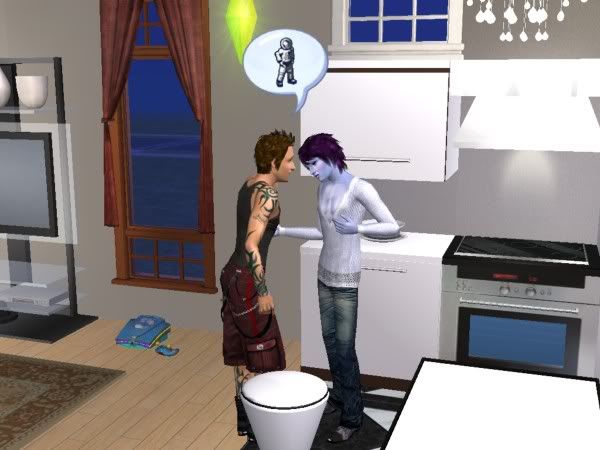 Hemat:
So you're like, from space? That's totally hot.
Ryo:
Why can't anyone look past the blue skin? *sigh*
Alexander:
GTFO of my bed, bitch.
It's a bump!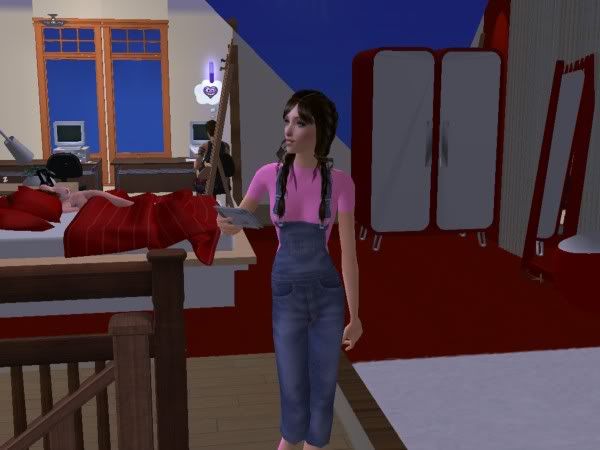 Mia pays the bills, because she is once again, so awesome.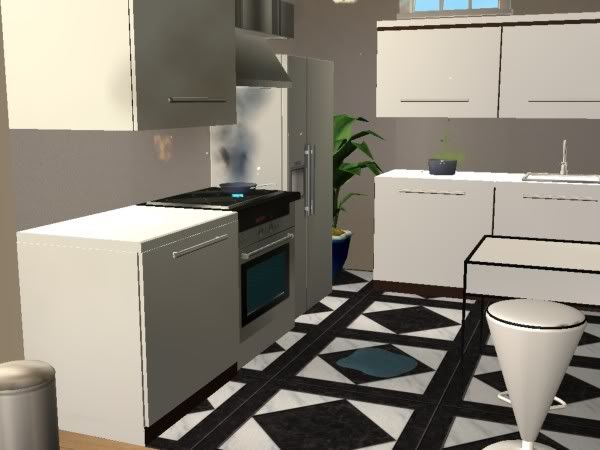 And Elena burns things when she tries to cook. Oops.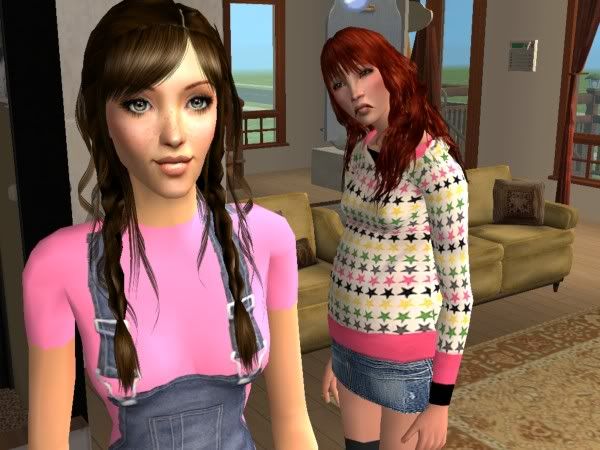 Elena:
I wanted to be heir. *sad face*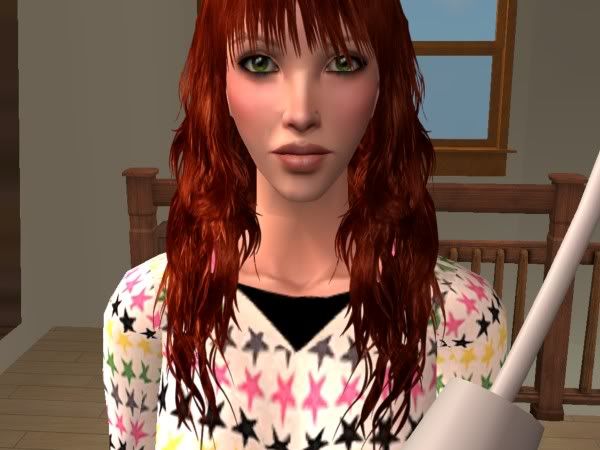 Dude, everyone loves you. You're hot and evil. Here. Have a close up that no one will complain about to prove it.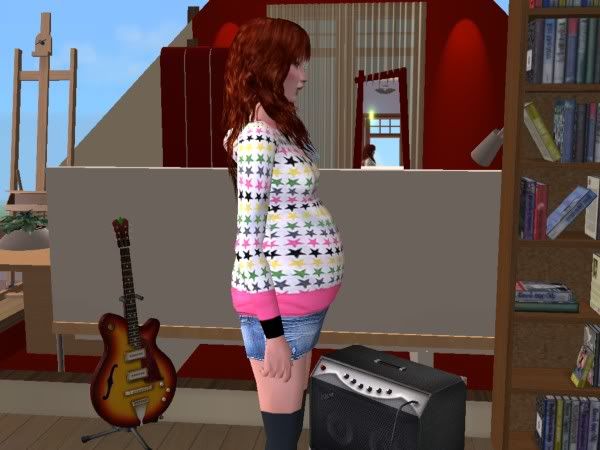 And she's more pregnant! Grow demon spawn grow!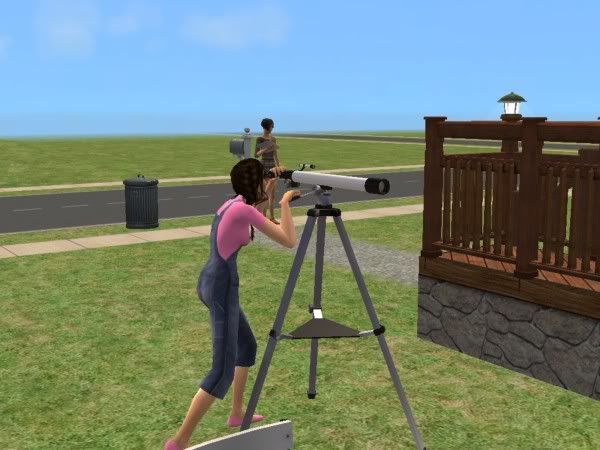 Mia takes to the stars for answers about her brother…and finds out that the sun is very bright.
Alexander:
Dude. You like totally have to come over so we can talk and stuff.
Cheerleader:
Like, okay!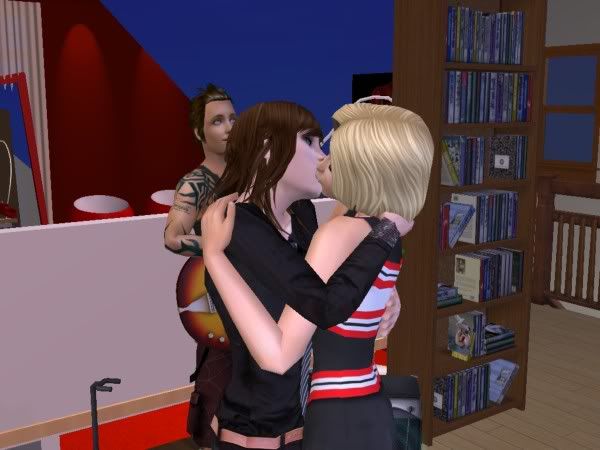 And there is kissage.
And pillow fights.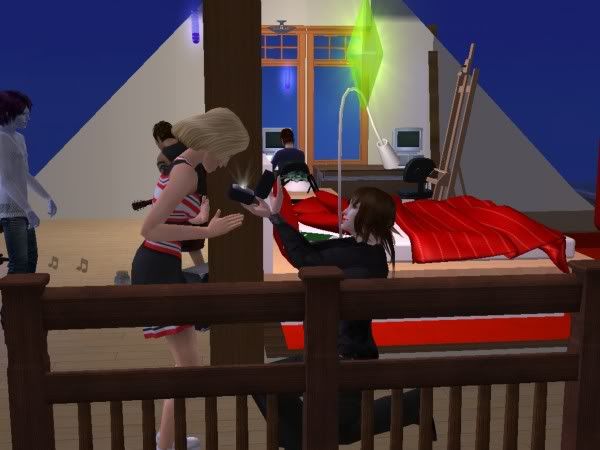 And he proposes! Alexander, you're damned crazy, but I love you.
Cheerleader Chick:
OMG SO SHINEY!
Cheerleader Chick:
I love you wee!
Alexander:
Oof.
Hemat:
ROCK OUT!
Totally.
I got Cheerleader (I cannot for the life of me remember this damn girl's name. Her last name is Small. Help? I think I'll rename her Ashley so I remember.) to reroll her aspiration. She rolled grilled cheese. Now, all she ever wants is grilled cheese, all the time, every day. Awesome.
Ashley
So I think this is when we kiss.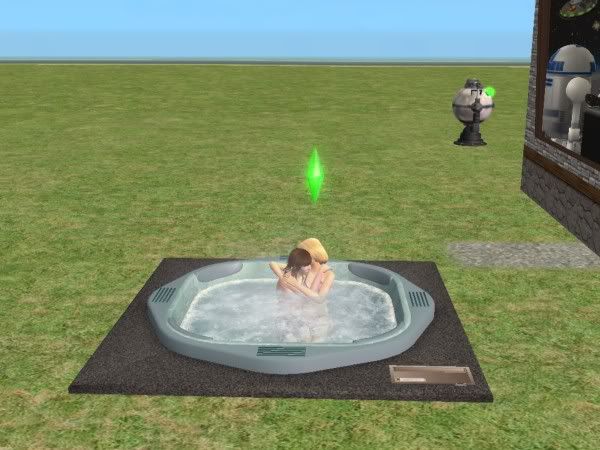 But I told them to get it out of Mia's room. So they took it to the hot tub.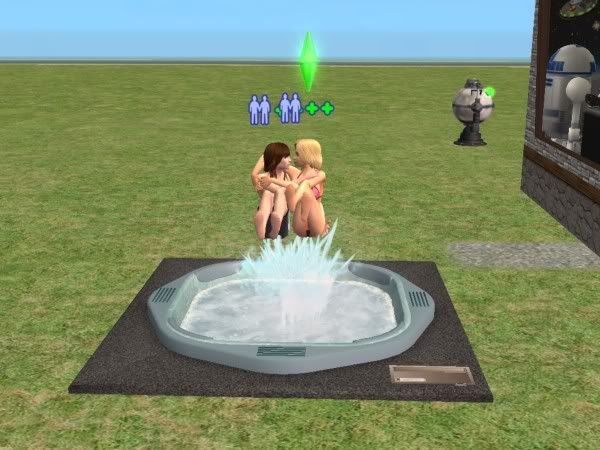 Wee!
I want to know how THAT position works.
Behind you.
WTF dude.
Elena is so hardcore.
Elena:
:o
Elena:
ARGH! OW!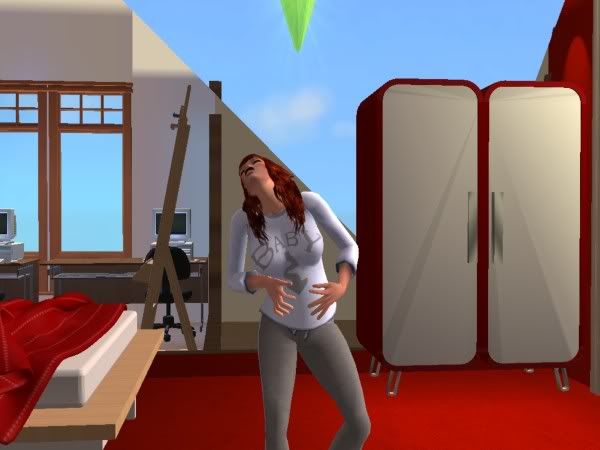 Elena:
THIS WAS ONLY FUNNY WHEN SOMEONE ELSE WAS DOING IT
It's a boy!
Everybody, meet Mongo (His wannabe rockstar Dad totally named him) Daddy's hair, grandpa's eyes. I need more variety in genes guys. Seriously.
Awwwww.
He is a proud father.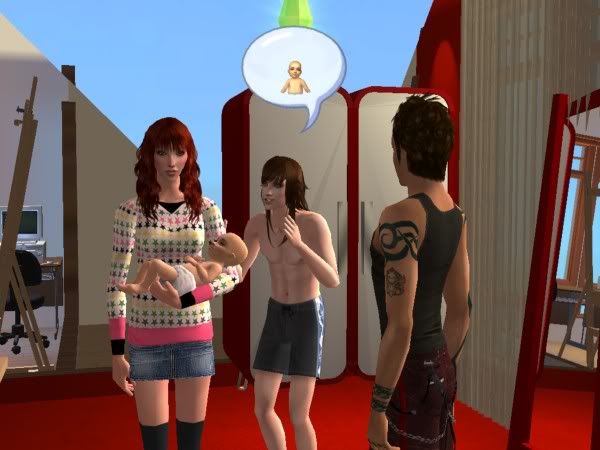 And Alexander is like totally hyped!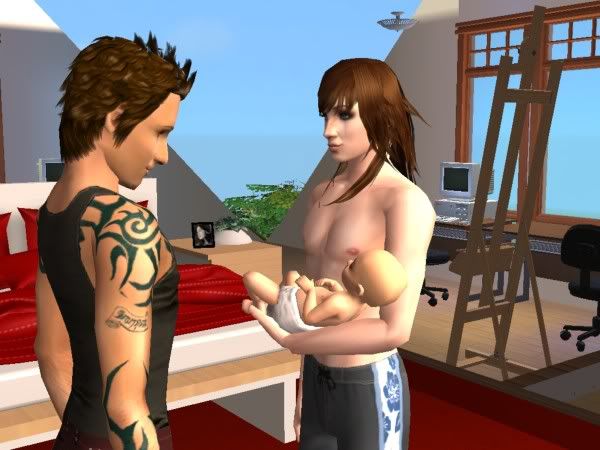 Hemat:
It's my turn.
Alexander:
No it's not.
Hemat:
Give me my baby, bitch.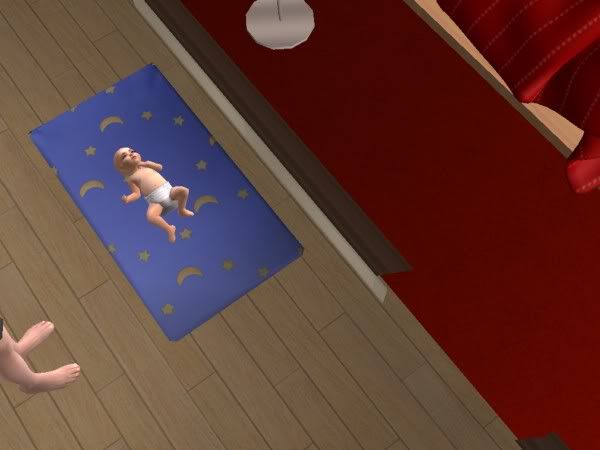 At least it's on a blanket?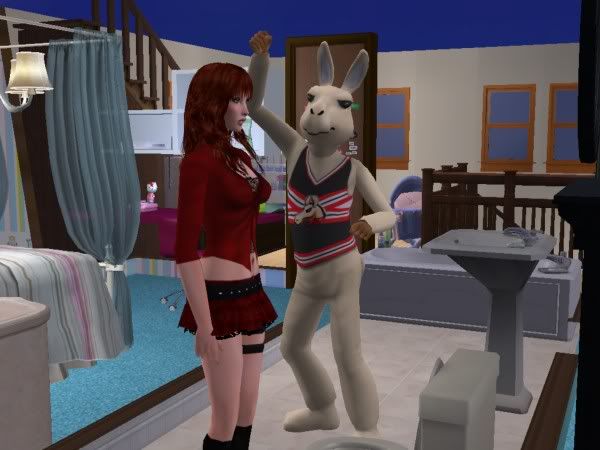 Here's a llama, there's a llama, and another little llama, fuzzy llama, funny llama, llama llama...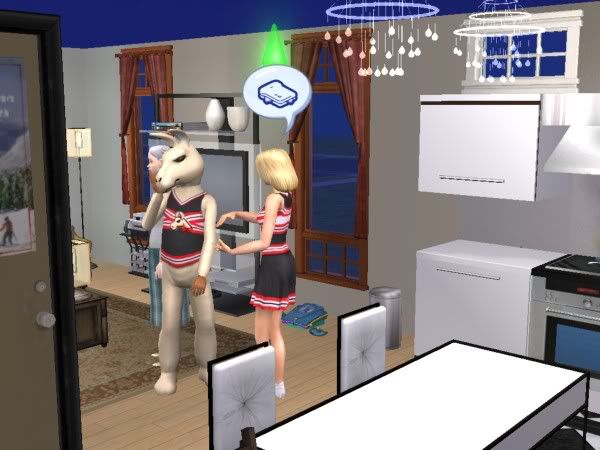 Ashley
GRILLED CHEESE~!
Llama
*facepalm*
END COLLEGE!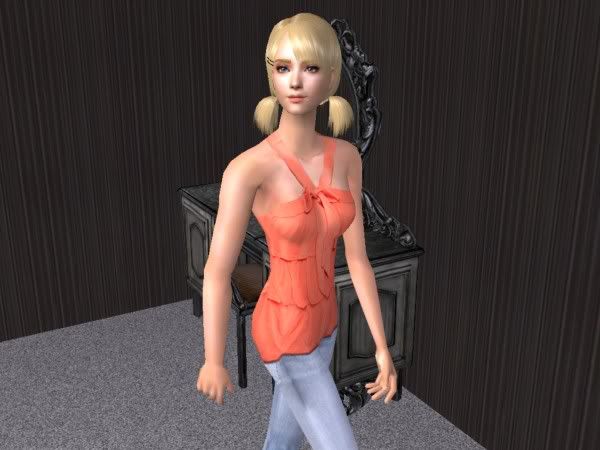 Here's Ashley grown up and made over. I think she's adorable.
You will make a good Womb Donor.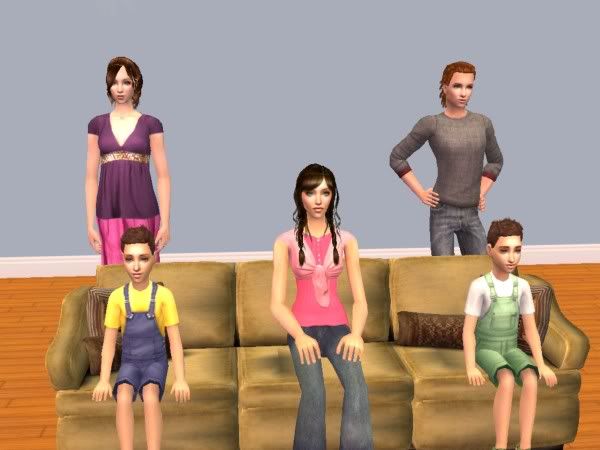 Here's Daniel, Sarah, and the so far un-coupled kids.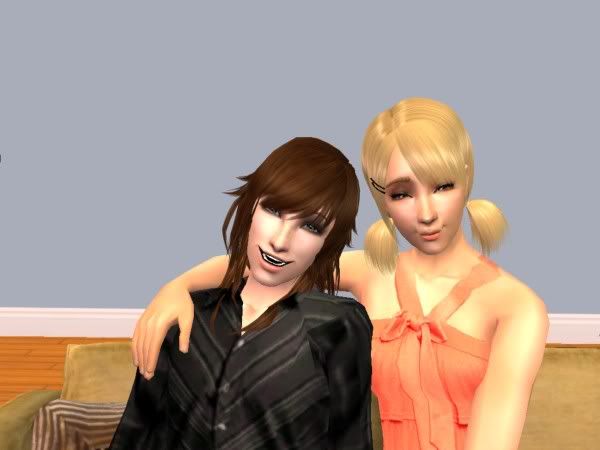 Ashley and Alexander.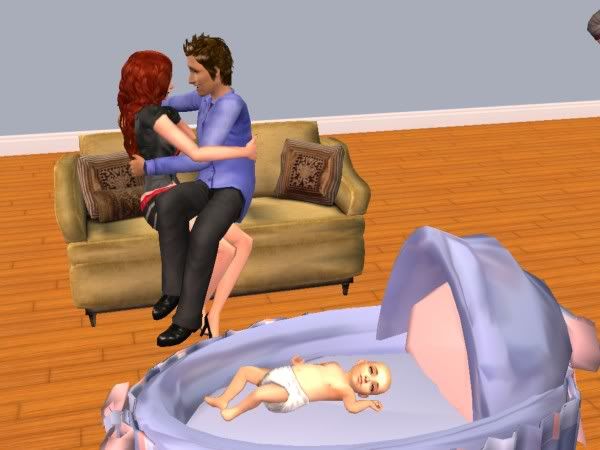 And Mia, Hemat, and Mongo.
I got them a chicken coop. >.>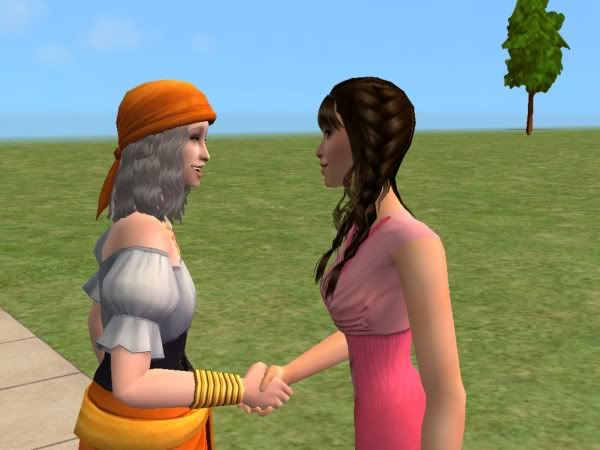 Mia:
So I heard you could find me a date?
Matchmaker
: *grin*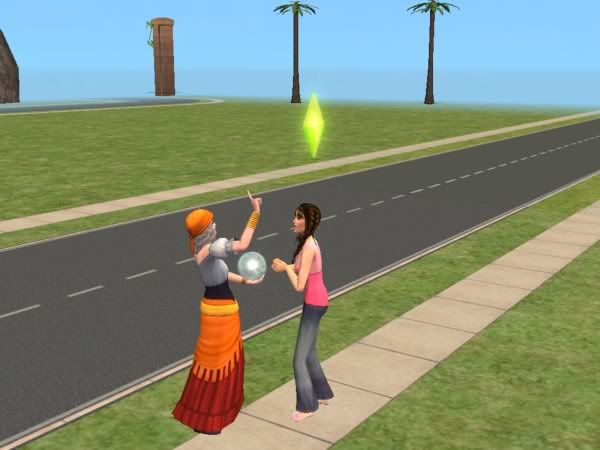 Oooh magic!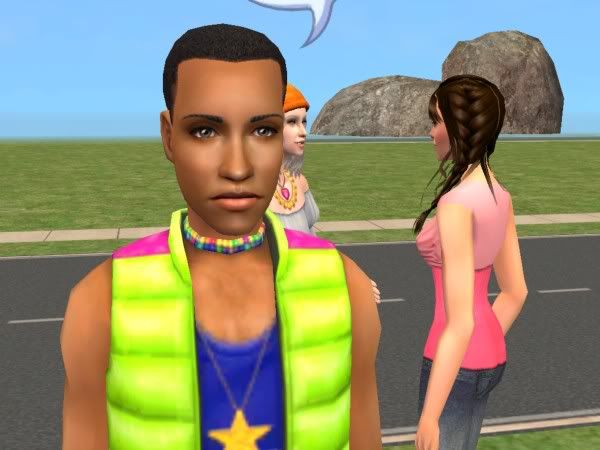 Hey, he's…not bad at all.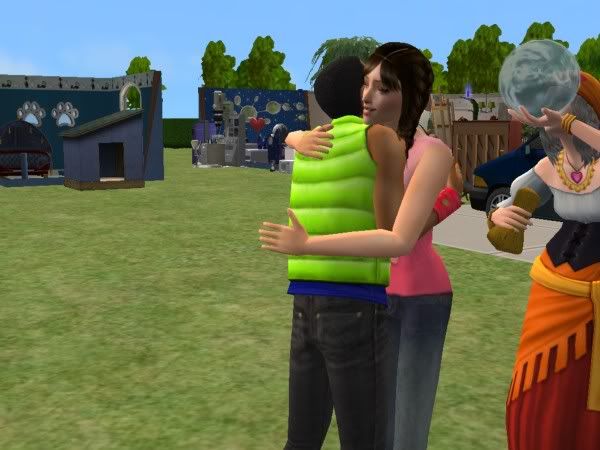 And they're getting off to a good start!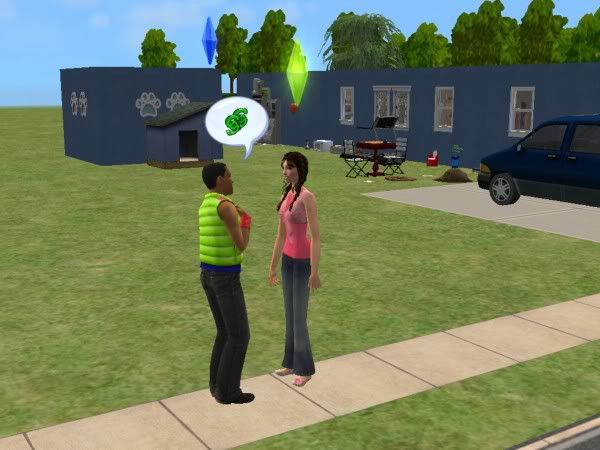 He's got money, too. (Except he's a romance sim and refuses to marry into the family. D: Dammit)
Alexander and Ashley get to the baby making.
And remember how Sarah was pregnant before we left? Yeah, it's time.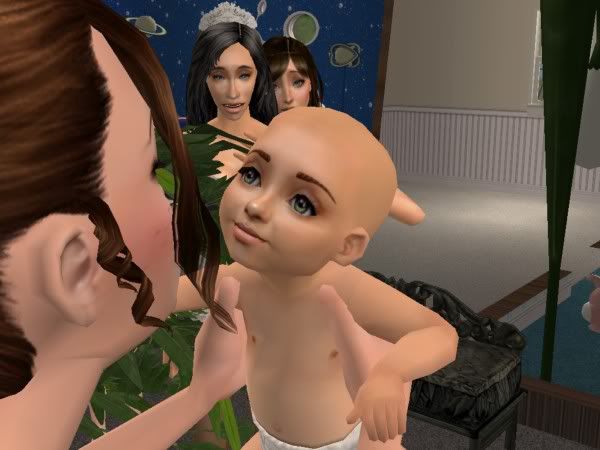 Another girl, yay! This is Alyana. I'm not sure I even need to say that she has brown hair and Daddy's eyes at this point.
The twins grew up. Meh. They look a lot like Xavier to me. Anyway, they were born too late, so out they go!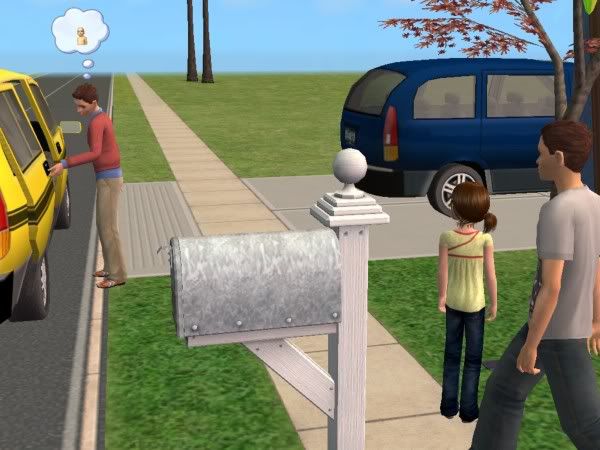 I'm not even sending them to college, poor kids. They just get to move out on their own.
Oh look, it's Sayu!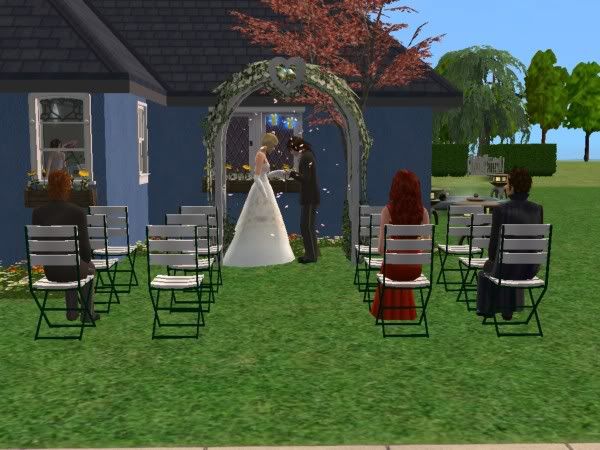 And it's time for Alexander and Ashley to get hitched.
They're so cute! I'm sorry I doubted your choices Alexander!
Awwwww.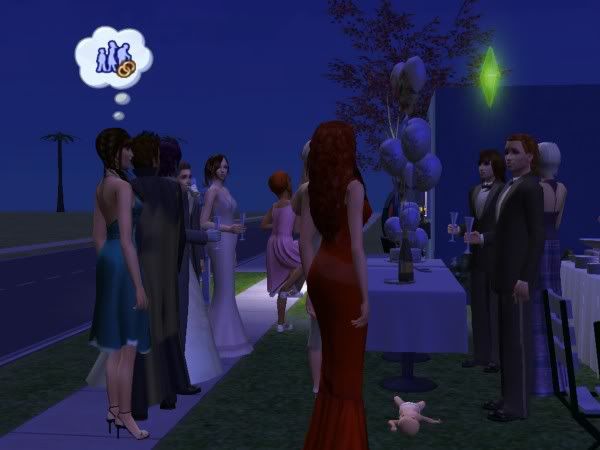 Okay, seriously. I took this shot just to show just how many people there are there. Note the baby on the ground.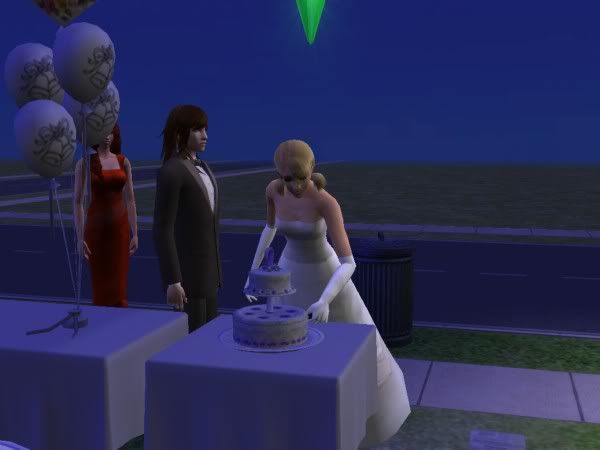 Ashley cuts the cake.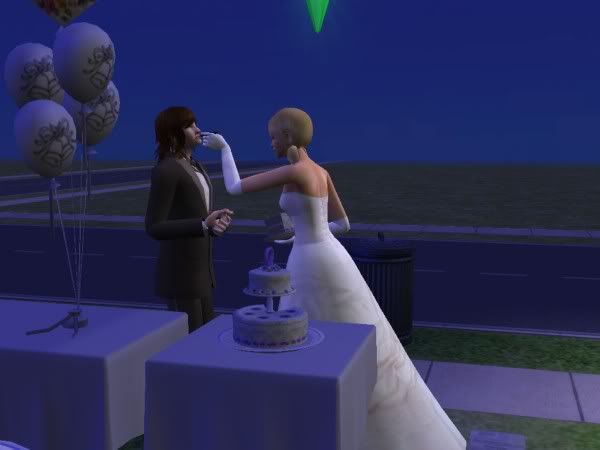 And feeds it to him! Omg, I'd never seen them do that before!
Okay, I know this is a formal event, but seriously.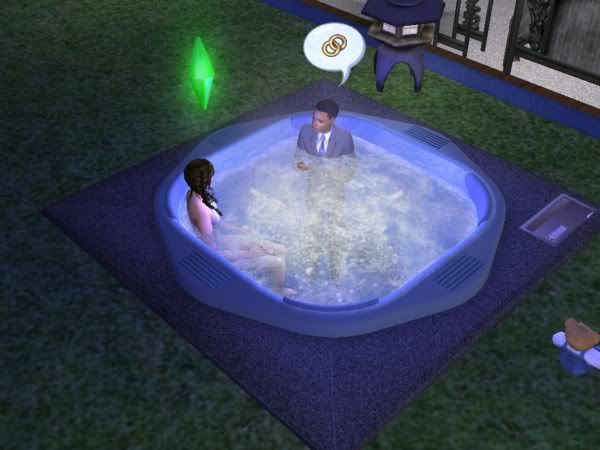 Mia gets more time with him though.
And the two lovebirds go off on their honeymoon.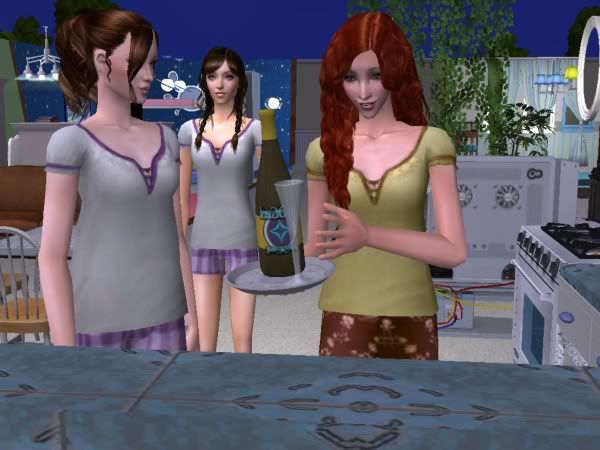 Elena:
Let's all get drunk, yay!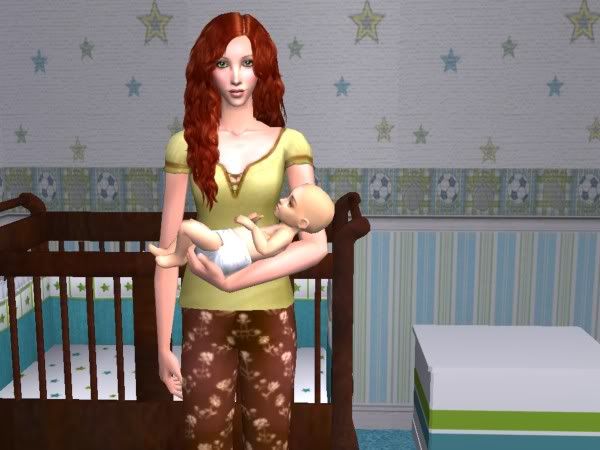 She's being a good mom, though.
And Sarah paints a picture of her favourite heir.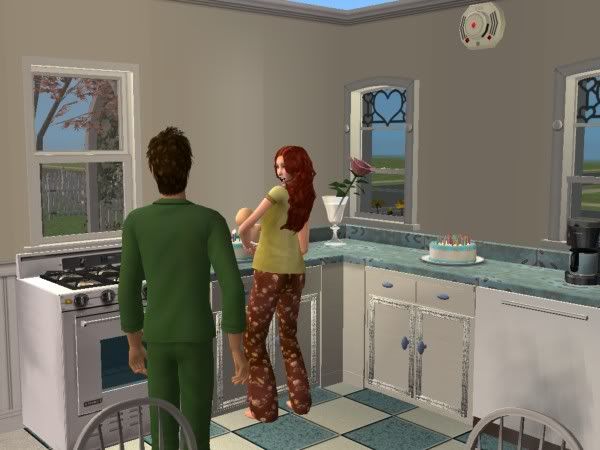 Time for Mongo to grow up! Elena is v. excited.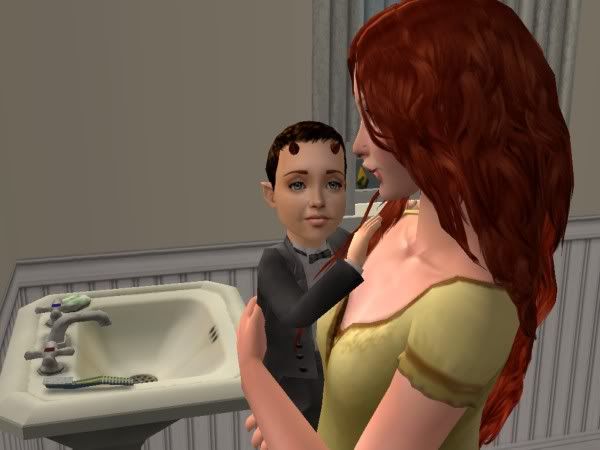 OH. MY. GOD.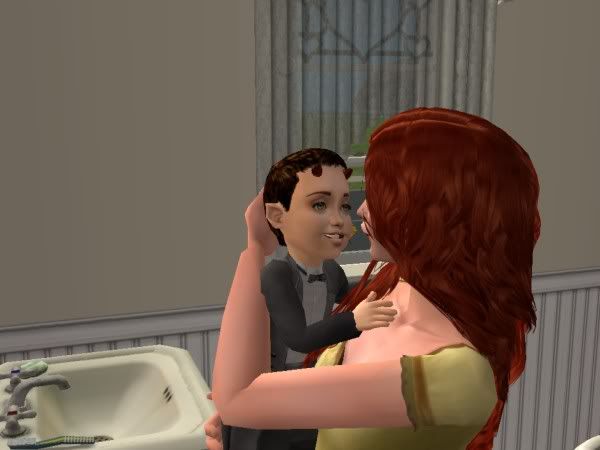 He was born naturally with ONE nice point. This called for a proper makeover.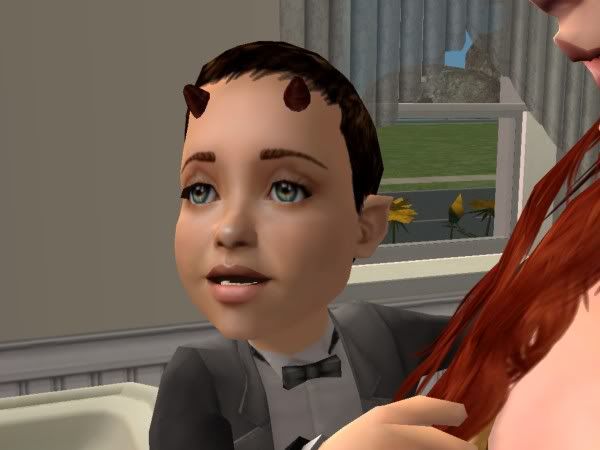 Yes, those are horns and pointed ears.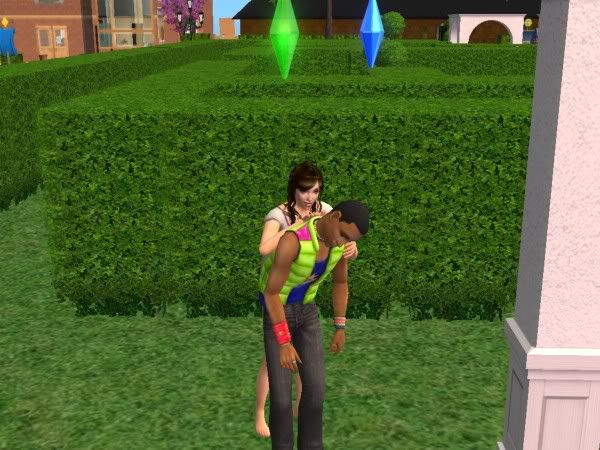 Meanwhile, Mia is working on sperm donor here.
Successfully. She is one hot minx.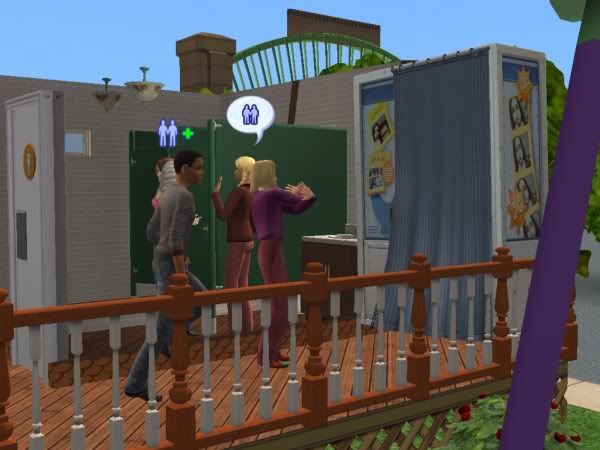 They are woohooing in the photobooth. Mission accomplished.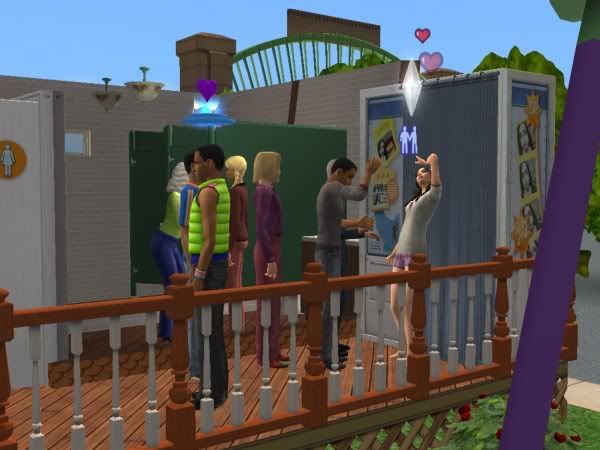 She falls in love, he congratulates himself before taking off. Tch. Romance Sims.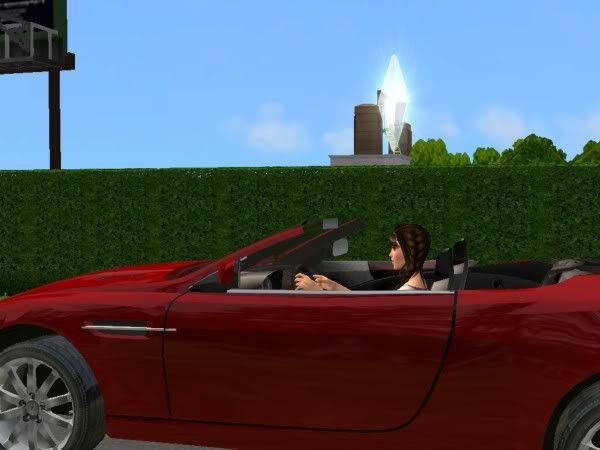 His loss, she has a cool car.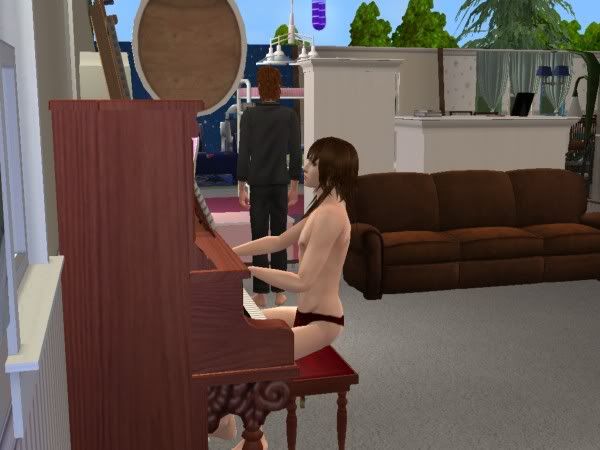 Alexander decides to play piano in his underwear, but we're not complaining.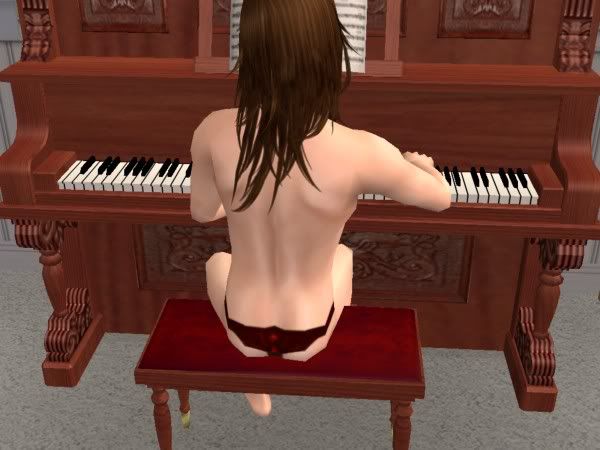 At all.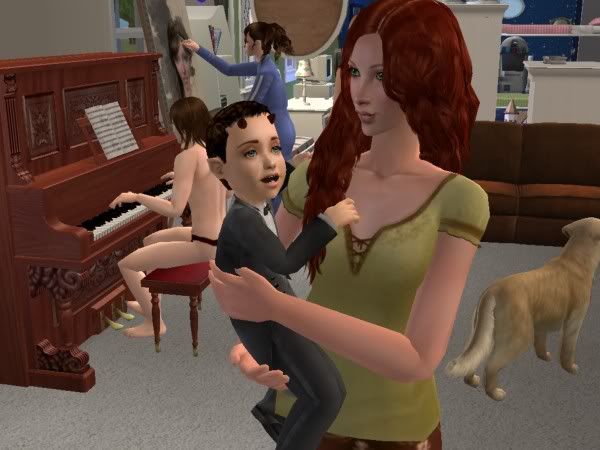 Elena ADORES her demon spawn. Seriously. She loves that evil little kid. <3
Generation 3 is on the way!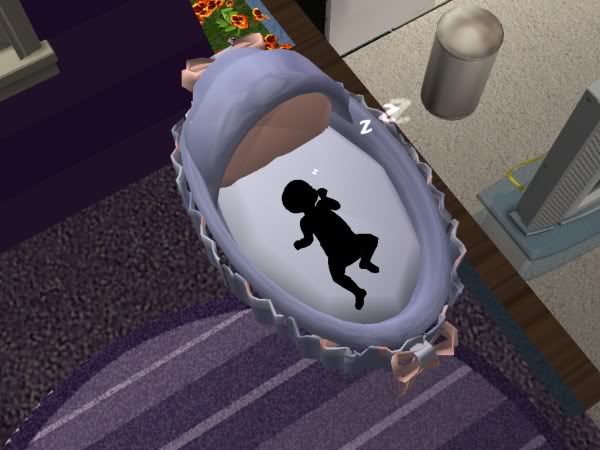 This was such a weird glitch. Poor Alyana just turned black and stayed like that.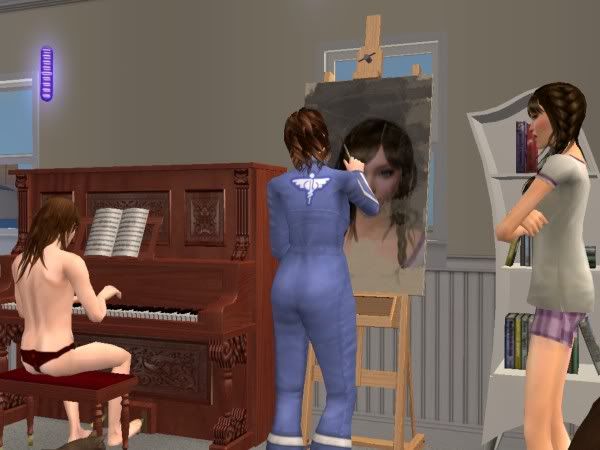 Mia is not impressed by having to stand still for so long. Alexander continues to make music in the nude.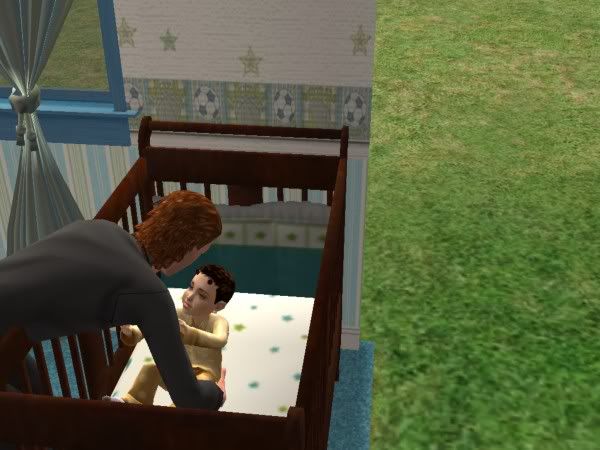 Daniel is an awesome grandpa too!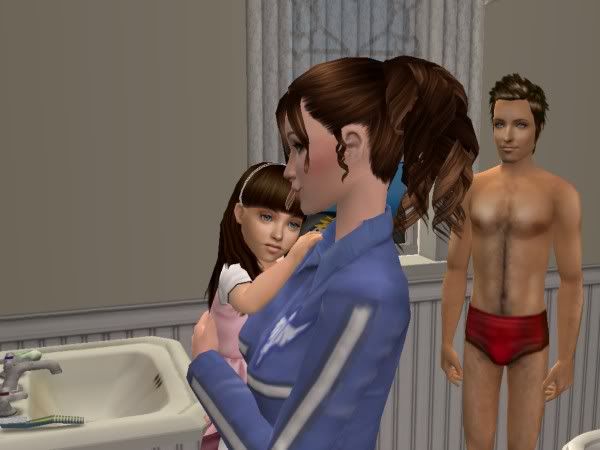 The glitch wasn't fixing itself, so I grew Alyana up. She is CUTE!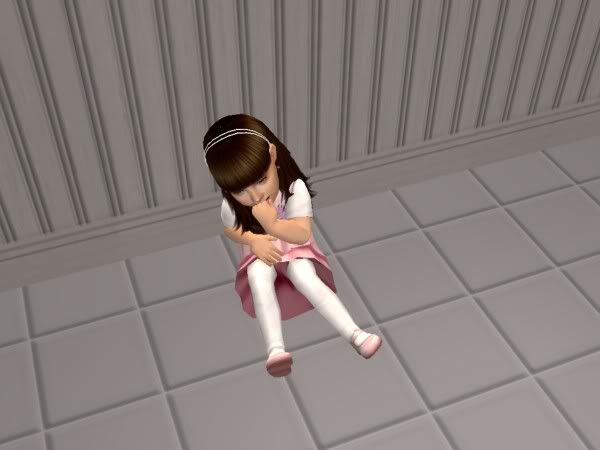 And she knows it, too.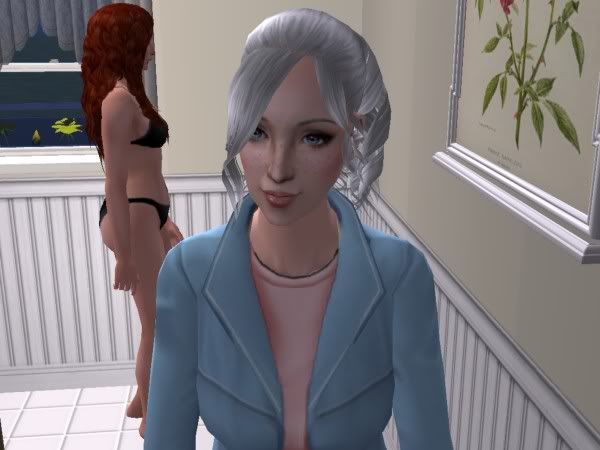 It was finally time for Sarah to grow old. She's still beautiful, IMO. (But hallelujah, no more breeding!)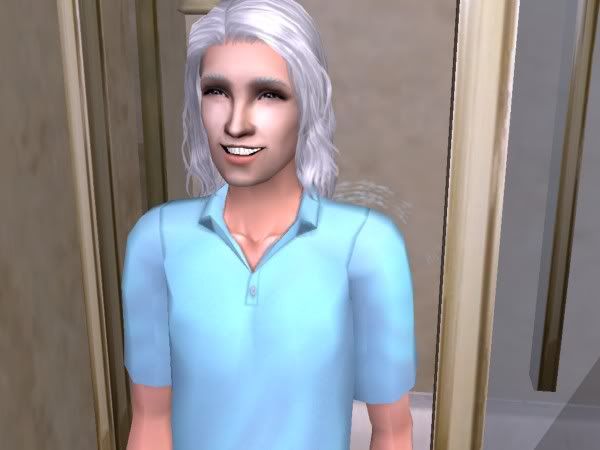 Daniel's hair apparently grew longer with age, and he's still a sweetheart. I see many years of good grandparenting to come.
And we end with an awesome pillow fight.
Next Up:
Pregnant Mia! (also, maybe a husband for Mia. ): She's so lonely.)
Generation 3!
Alyana grows up and moves out.
Mongo. 'Nuff said.
MOAR SHOWER SHOTS, promise.
Another demon spawn?
Someone gets turned into a vampire! Guess who!
Also, a note: I have a big huge list of names to use, but, any requested names (either in the comments or the poll) get bolded, so I use them first! Request some names!